Training in Leeds
Looking for training in Leeds? M Training runs a range of courses in the city centre, less than 5 minutes walk from Leeds Train Station at the Marriott Hotel.
HOW TO FIND US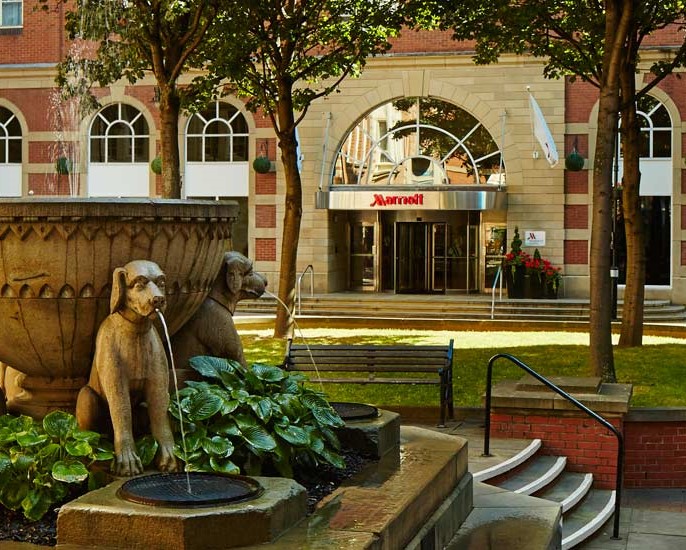 Our Leeds courses are delivered at Leeds Marriott Hotel, 4 Trevelyan Square, Boar Lane, Leeds LS1 6ET. 
Occasionally we run courses at other venues in Leeds city centre.
Parking - 
Parking is at Trinity Car Park (LS1 4AG) – Get your ticket scanned at the reception at the end of the day for half-price parking. (£9 at the time of publication)
PUBLIC TRANSPORT
By Bus - Leeds Station Interchange is adjacent to Leeds Train Station, a 5 minute walk (0.2 miles) from Leeds Marriott Hotel. The Interchange Arriva, First and Yorkshire Tiger routes 4, 5, 16, 16A, 19, 19A, 40, 85, 87, 90, 757, 870 and DalesBus services.
Visit West Yorkshire Metro to plan your route.
By Train - Leeds Train Station is a 5 minute walk (0.2 miles) from Leeds Marriott Hotel.
TRAINING COURSES IN LEEDS
M Training run a wide range of public and private training courses in Leeds and throughout Yorkshire.
Our public courses running in Leeds are unique in that we limit them to 6 delegates.  All our courses are rated 5 out of 5 by delegates.
European Social Funding
European Social Funding of up to 40% of the course fees is available for eligible businesses for the following courses:
Click here for more information about eligibility requirements
Please email info@mtraining.co.uk and ask for details.




Our public training course in Leeds include:
These include SEO, Google Ads, Analytics, Email Marketing, and Mailchimp courses.
These include Marketing Communications, Internal Comms, and Photoshop courses.
These include Sales training, Presentation Skills, Communication Skills, Time Management
We offer a one day Leadership course in Leeds and can provide other private courses from our range of Leadership & Management Training offerings.
We offer public and private courses in PowerPoint and private courses in Excel, Outlook, SharePoint, Power BI etc
If you don't see the course you're interested in above, please let us know as we may offer it at other locations or as a private course.
EAT & DRINK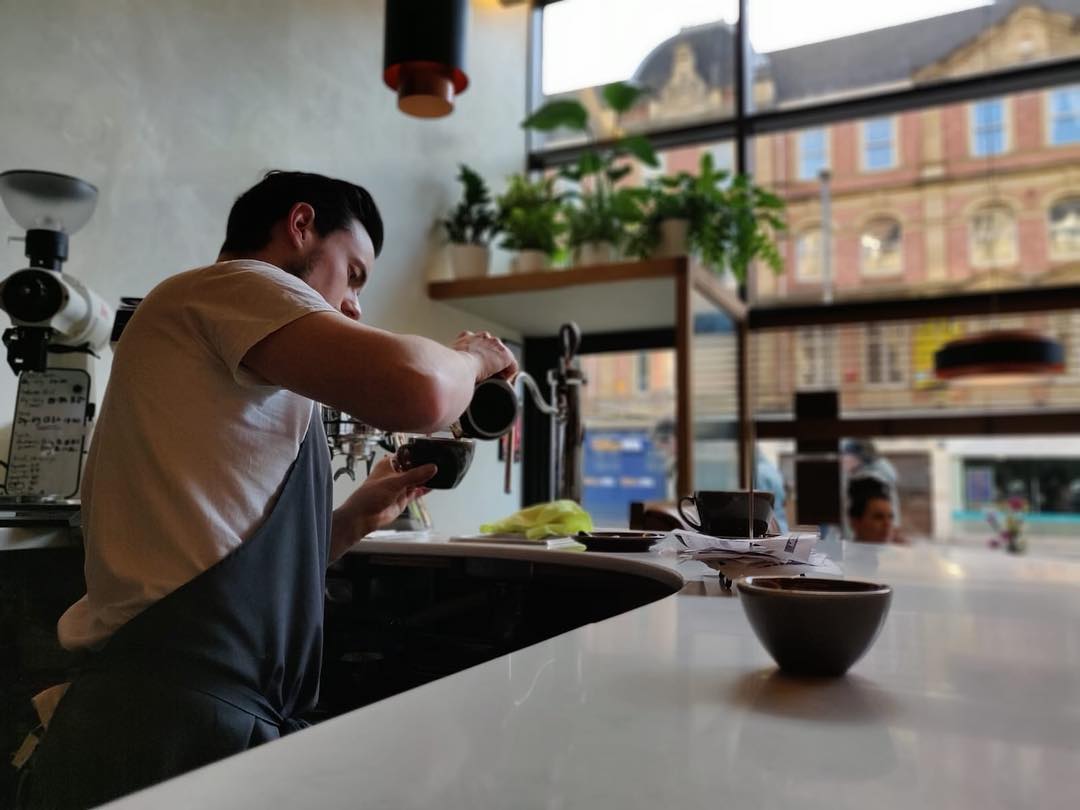 Iroko
We provide lunch for anyone attending our courses, usually at the Burrito bar; but if you have some time before or after your course why not visit one of the many nearby cafes. Here are some of our faves:
Laynes Espresso - A light and airy espresso bar with an emphasis on top-quality products. You can also grab something to eat when you drop in - just 2 minutes (0.1 miles) from the Marriott Hotel.
Insomnia Coffee Company - Fair-trade coffees and hot chocolates, plus a range of snacks from pastries to salads. A great spot to stop off on your way from the station to the Marriott Hotel.
Crêpeaffaire Leeds Trinity - Who doesn't love a crêpe?! These guys have all your sweet and savoury breakfast needs covered, with coffee and shakes on offer too. A 3 minute (0.1 mile) walk from the Marriott Hotel.
Iroko (Formally The Vanguard) - A new addition to Leeds' cafe scene for 2019. The Vanguard is just around the corner from Leeds Marriott Hotel and offers coffee and food during the day, before turning into a cocktail bar at night.
WHERE TO STAY 
Need to sleep over as part of your visit? Get some rest at one of these local hotels;
Leeds Marriott Hotel - You can't get much closer to our Leeds courses than this, and with its proximity to Leeds Train Station it's near to travel links too. 
Park Plaza Leeds - Just around the corner from Leeds Train Station, the Park Plaza is a good option for the business traveller who wants somewhere convenient to stay.
Discovery Inn Hotel - Budget hotel just 100m from Leeds Train Station, offering convenience and no-frills rooms for those watching the pennies.
The Queens - Located next to Leeds Train Station, this art-deco hotel offers high-end rooms which can attract good discounts; keep an eye out for offers.