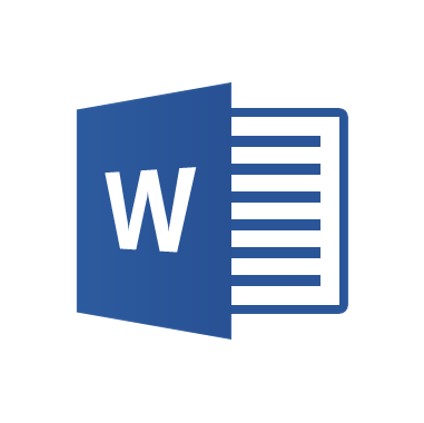 Introduction to Microsoft Word
This is a practical 1 day course designed for people who are new to Microsoft Word to give you the essential skills to create simple yet effective documents.
Beginner Microsoft Word Course Introduction
Microsoft Word is the most common word processing software found within businesses throughout the world. It is a powerful tool that allows you to create professional documents that include more than just text. Yet many users are not aware of the many very useful features offered by Microsoft Word and the many shortcuts it offers to help you create stylish professional documents.
---
Word for Beginners: Course Outcomes
On this Introduction to Word course for Beginners, you will learn the key tools and skills that will allow you to create professional Word documents, from getting to know the screen layout through to designing tables, utilising headers and footers and creating consistently stylish documents.
---
Beginner Microsoft Word Course Topics
The following list of topics are the standard course we offer but these topics can be changed to suit your requirements 
Editing text
Saving and Printing Documents
Utilising Word's spell check and thesaurus features
Using shortcuts
Applying formatting to documents
Cut, Copy & Paste
Text Alignment, Margins & Indents
Bulleting and Numbering
Creating Tables
Performing Calculations in tables
Applying Themes
Using Watermarks
Using the headers & footers
---
Who Should Attend this Beginner Word Training
This course is designed for people who are new to Word or are using Word in a limited capacity and want to learn more.  You do not need any prior knowledge of Microsoft.
If you already have knowledge of the basics in Word take a look at our Advanced Microsoft Word Course.
---
Why Choose M Training's Beginner Word Course?
Run by a highly experienced Microsoft Word trainer
Private courses - so you are guaranteed personal support throughout the course
From Only £550 + VAT 
Courses can be run at your offices or convenient locations throughout the UK
Course notes and support material provided
Lunch and refreshments provided
Certificate of achievement
5 Star Rated Courses
6 No more than 6 delegates

Lunch & refreshments provided
Select from the tabs below to find out more: