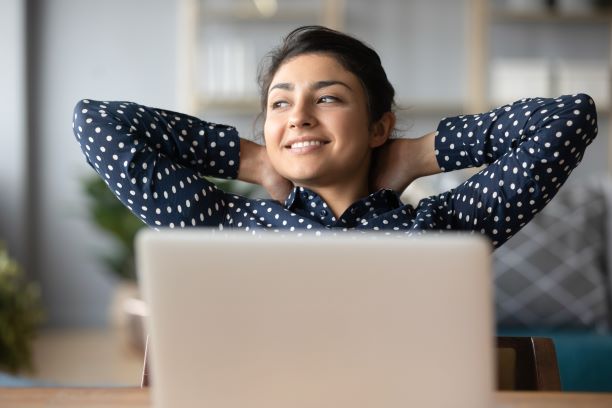 Wellbeing at Work Course
This is a one-day Wellbeing at work course designed for anyone who is interested in exploring practical strategies to improve wellbeing in their work environment. This course will teach you skills and practical tools that will help you increase overall wellbeing and productivity of yourself and your team.
Wellbeing Course Introduction
Are you surviving or thriving at your workplace? Is your team showing up fully? Join us on this one-day interactive training course where we will look at exploring practical strategies to understand and implement a holistic approach to wellbeing at work.
Who is this Wellbeing Course for?
Out Wellbeing at Work course is designed for people who wish to develop a deeper understanding of how to build a resilient and mentally fit team. It is a must for anyone working within organisations in this remote and agile world we are currently living in especially managers and people leading teams.
Wellbeing Course Objectives
Gain valuable understanding into improving employee mental health
Identify how you can create mentally healthy cultures
Practice proven techniques to increase openness and an environment of support within your team
Understand if your workforce is surviving? A surviving workforce has extremely low productivity and motivation levels, with higher rates of work-related mental health issues.
Understanding of the different types of wellbeing and a practical guide to implement ways of improving this within your organisation
Guidance and support to understand the support for neuro-diverse workforces
Understanding sustainable methods of feedback and communication to improve overall work motivation.
Wellbeing Course Topics
Self-awareness and self-compassion
Building your own resilience
Mindfulness and creating a safe space for your team
Setting personal boundaries
Stress management and effective time management
Creative ways of taking care of self and team
Understanding change and managing change
Understanding your team's dynamics and showing empathy
Understanding wellbeing strategy and its practical implementation
Wellbeing Course Outcomes
Workplaces across all sectors are increasingly embracing a culture of wellbeing and reaping its benefits. This course will help you get a deeper understanding of how you can -
Increase productivity
Build an engaged team
Reduce level of absenteeism
Improve resilience of self and team
Improve core skills for a healthy work culture
Increase self-awareness and mental health awareness
Build a positive mind-set and motivation
6 No more than 6 delegates