Birmingham
Looking for training in Birmingham? M Training runs a range of courses in the city centre, close to public transport and easily accessible by car.
HOW TO FIND US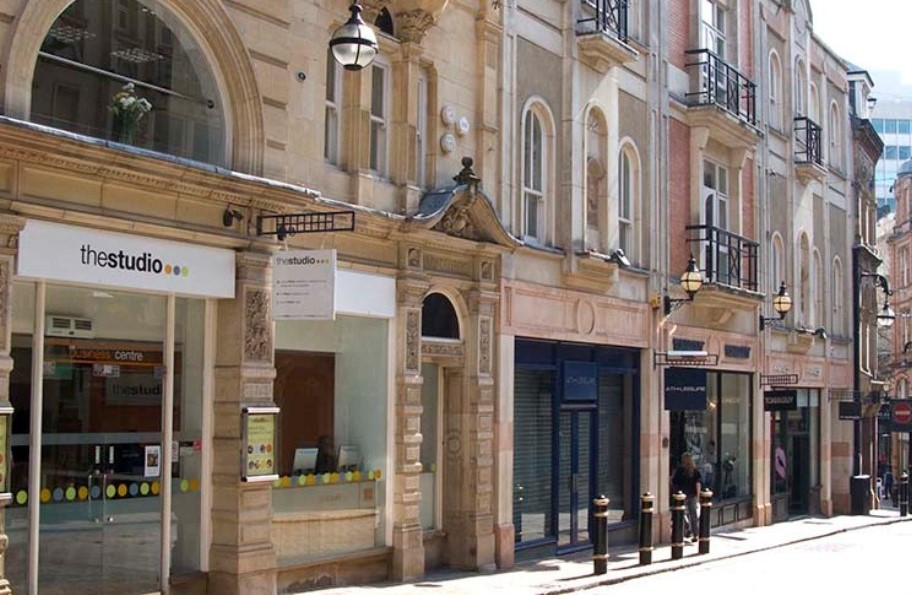 Almost all of our Birmingham courses are delivered at
Innovation Birmingham Campus, Faraday Wharf, Holt Street, Birmingham, B7 4BB
We also run courses ar The Studio, 7 Cannon Street, Birmingham B2 5EP. 
Occasionally we run courses at other venues in Birmingham city centre.
Parking - The nearest parking is at High Street NCP Car Park, a 6 minute (0.3 mile) walk from The Studio. Alternative parking can be found at Q-Park Mailbox, an 8 minute (0.4 mile) walk from The Studio.
PUBLIC TRANSPORT
By Bus -
Birmingham city centre is well-served by buses from across the region. For more detail on bus routes and help on how to plan your journey, visit the Network West Midlands website.
By Metro - 
The nearest Metro stop is Corporation Street, which is a 1 minute walk around the corner from The Studio.
More information and a journey planner can be found on the West Midlands Metro website.
By Train - 
The nearest train station to either venue is Birmingham New Street, which is a short walk away. Birmingham's other city centre train stations, Snow Hill and Moor Street, are also both a short walk away.
TRAINING COURSES IN BIRMINGHAM
M Training runs public and private courses in Birmingham across a number of areas.
See the whole list here, or browse by course category;
These include SEO, Google Ads, Analytics, Website Optimisation, Email Marketing, Social Media and more.
These include Marketing Strategy, Copywriting, Internal Comms, Photoshop and more.
These include Sales training, Presentation Skills, Communication Skills, Time Management & Train the Trainer courses.
These include both a one day Leadership course, a two day Leadership course, Conflict Management and Assertiveness.
These include Excel Courses, PowerPoint Courses and courses in Outlook, SharePoint, Power BI etc.
EAT & DRINK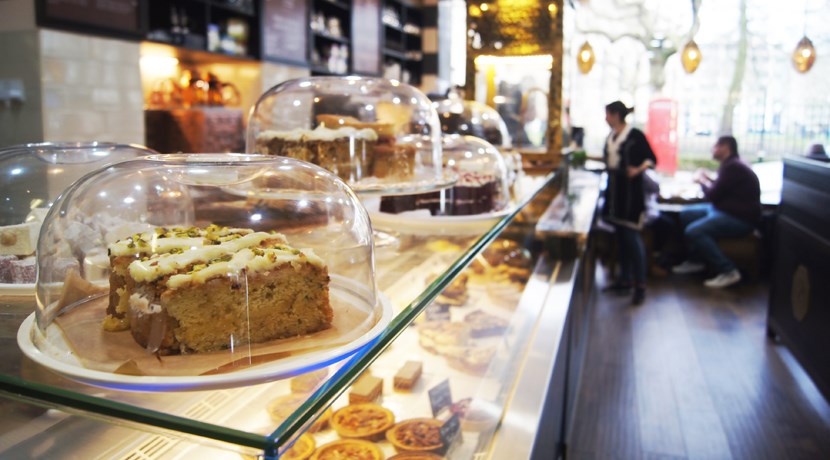 Damascena 
We provide lunch for anyone attending our courses, but if you have some time before or after your course why not visit one of the many nearby cafes. Here are some of our faves:
Faculty Coffee - Specialist coffee and tea shop just 3 minutes from The Studio, with a wide range of baked goods to accompany your caffeinated beverage.
3 Three's Coffee Lounge - Hot and iced drinks, cakes baked in-house and an emphasis on vegan and vegetarian fare. This local spot is a 3 minute walk from The Studio.
Damascena - Situated next to St. Philip's Cathedral and its gardens, this much-loved coffee shop has a Middle Eastern twist. From breakfasts through to salads, wraps and meze there's plenty for those wanting a bite to eat.
Tim Hortons - This Canadian chain recently made its first forays into the UK and can be found in First Street Station. Hot coffee, donuts and heartier food are available for those needing a quick pitstop. 
WHERE TO STAY 
Need to sleep over as part of your visit? Get some rest at one of these local hotels;
MacDonald Burlington Hotel -  This elegant hotel is popular with M Training course attendees, thanks to its close proximity to both Birmingham New Street Station and The Studio training venue. 
No.8 Waterloo St. Apartments -  Serviced apartments a 3 minute (0.2 mile) walk from The Studio, offering greater space and flexibility than a normal hotel room for a comparable price.
Staybridge Suites Birmingham - Another of Birmingham's popular 'aparthotels', Staybridge Suites is a 2 minute walk from The Studio. 
Britannia Hotel Birmingham - Budget hotel located close to New Street Station and overlooking one of Birmingham's famous canals. Perfect for those who want a convenient and cheap place to stay.