Should I switch to GA4?
28 Feb 2022
Should you switch to using GA4 instead of GA3?
There has been a lot of commotion over the last year or so about the release of the new Google Analytics platform, GA4 (Google Analytics 4).
But what are the benefits, and should you make the switch from Universal Analytics now?
 Update: Google has announced that as of 1st July 2023 Universal Analytics will stop collecting data.
TL;DR
Should you switch to using GA4 instead of GA3? Well…Yes and No (depending on who you are).
If you are a small business owner who just likes to look at the top line KPIs such as the numbers of visitors and conversion, then not you might want to make the full leap just yet. You can carry on using GA3 for now, but it is still worth setting up GA4, as it will only start collecting data once set-up is complete.
If you are interested in gainer deeper insights through analysing the data then you should get GA4 setup and start getting comfortable with it.
What is GA4?
GA4 is the newest iteration of Google's reporting platform, Google Analytics.
This is a free platform (although there is a paid version as well) that allows website owners to track and monitor traffic coming into their site, where visitors have come from and what they do once on your website.
The previous version, which is still very much working and active (although Google has announced that they will be sunsetting Universal Analytics as of 1st July 2023), is GA3 or Universal Analytics, which does the same thing but with some variances, which we will get into in a bit.
Why not just switch to GA4 now?
 There are a number of reasons why you may choose not to implement GA4 just yet:
• It is still missing some features/reports that you would expect to be ported over from GA3 (Universal Analytics)
• There also appears to be a few bugs which will hopefully be sorted out relatively soon
• It is more technically challenging for non-techy folk
• GA3 gives you most of the data you need for your decision making
• There are no Dashboards or Scheduled reporting functions in GA4
But, GA4 does have lots of benefits, and because you will have to set up GA4 at some point, it is worthwhile setting it up now. 
It will then start collecting data and you will be able to get familiar with the interface, the new analysis hub and see the data GA4 provides.
How is GA4 different to Universal Analytics (GA3)?
Like with any new version of software there are going to be things that are different from the last version, for better or for worse, and GA4 is no different.
We won't go through all of the differences in this article but we'll have a look at some of the most obvious or used features. 
Tracking
The biggest change with GA4 is the way in which it collects data from your website.
GA3 uses Page View-based tracking to determine interactions a user takes on your website.
GA4, on the other hand, uses Event-based Tracking.
An Event in Google Analytics is where a visitor has interacted with your website. Common examples are where the user has watched a video, clicked on an outbound link, clicked a button or downloaded a PDF.
Page View is just one of the events in GA4.
So What Does This Mean?
We'll get into more details later on, but in theory, GA4 will give us greater detail on user interactions.
This is because GA3 calculates metrics based on how users move from one page to the next.
However, if you have a one-page website or quite a few on-page actions (Events) you want to measure, these can be tricky to track without the use of Google Tag Manager to push Event data to Google Analytics.
But the GA4 tracking model is built on Events, so many more (although not all) user interactions are going to be tracked by default.
GA4 also allows you to use multiple "data streams" to import your data not just from your website(s) but also from your App(s), which wasn't previously possible in Universal Analytics without setting up and using Google Analytics Web + App.
So in the long term, GA4 will be better for almost all businesses, as almost all websites have some Events (on-page actions) that you would want to track.
It will also be better for organisations that want improved data on cross-domain traffic and users moving between their website(s) and mobile app(s).
Interface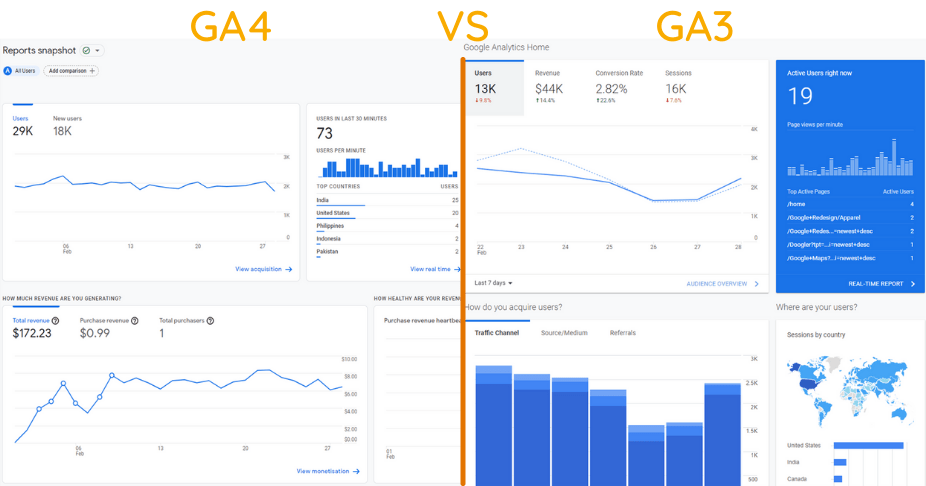 On the surface, GA4 doesn't look too dissimilar to GA3, keeping with the same blue/grey theme.
When initially opening GA4 most of the reports on the Dashboard will seem familiar to Universal Analytics users, but when you start looking at the menus and reports, you'll notice a lot has changed.
Usability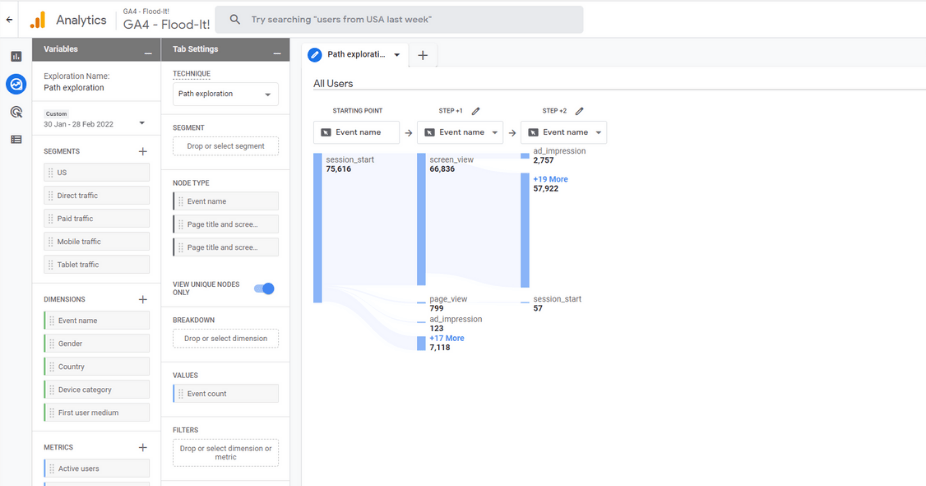 On one hand, Google has made GA4 more user-friendly with some useful visual summary reports, but on the other, they have made the setup a bit more technical, which will make it more difficult for the small business owner. 
GA4 also requires you really understand the way it works and the dimensions and metrics.
Quite a few of the reports you are familiar with in Universal Analytics have become buried or are not there at all.
So you have to create the reports you want in the 'Explorations' section or in the Library.
This is relatively straightforward if you are used to Analytics data, but for newcomers, it is not very obvious how to do this.
What new features Does GA4 have to Universal Analytics?
Cross-Domain Tracking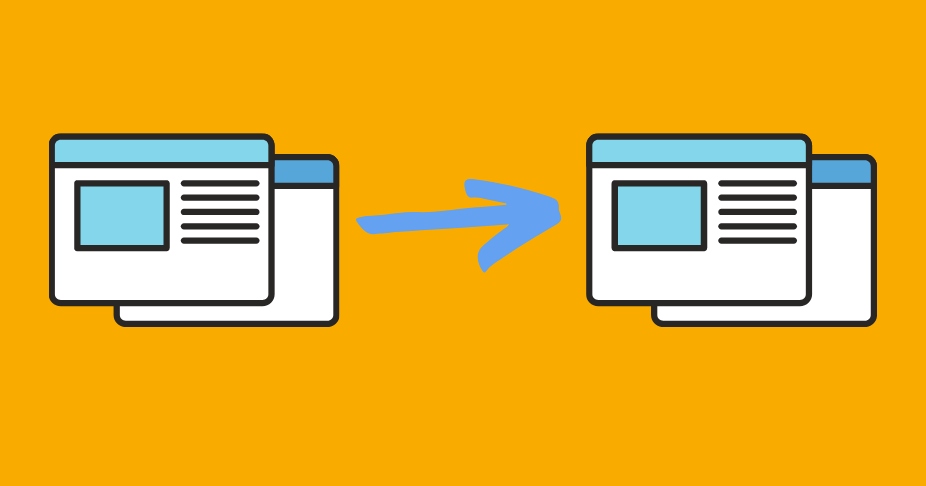 Setting up cross-domain tracking is a lot simpler in GA4, there is no need to use Google Tag Manager to decorate links etc. It is now just a case of entering your associated domains in the Admin settings, and the rest is handled for you.
New Metrics
There are quite a lot of new metrics in GA4 – some of the key ones are:
Engagement Rate – the percentage of visitors who
• visited more than one page
• had a Conversion Event
• spent more than 10 seconds on the page
Engaged Sessions – is the number of sessions where the user visited more than one page OR had a Conversion Event OR spent more than 10 seconds on the page
Average Engagement Time – the length of time the website had "focus" in the browser. So if a user switches to another tab in the browser, the website will be out of focus.  This is a much more reliable measurement of time (Session Duration / Time on Page) than the current GA3 provides.
Cross-Platform Tracking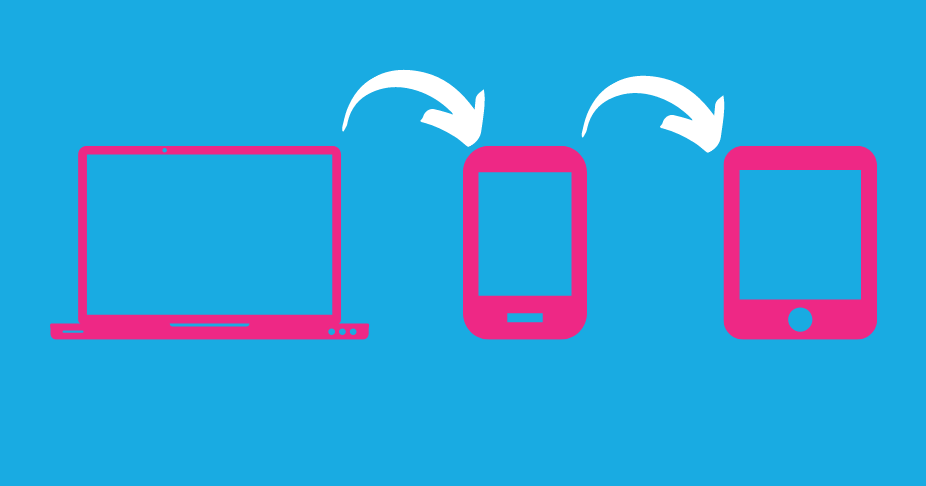 One of the key reasons for some organisations to use GA4 rather than GA3 is the cross-platform tracking integration.
If you have one or more mobile apps and you want to track people moving between your app and your website or one application to another - GA3 provides much better tracking than previous methods.
What's Missing in GA4?
While GA4 is technically out of beta, it still has a feel of being in beta, as there are some reports and metrics missing that you would expect to be included.
Improvements and changes to the platform will be made as time goes on, so what I list here may not always be the case (I'll update as and when I notice these changes)
Session Duration & Time On Page
These (not very accurate) time-based metrics are no longer availabl. These have been replaced by the more accurately measured Average Engagement Time metrics mentioned above.
Conversion Rate
At the time of writing, Conversion Rate is no longer available in the standard reports.
You can see the number of conversions and of course the number of visitors so it is possible to do your own workings out.
Views have gone
In GA 3 the admin set-up is Account>Property>Views, allowing you to set up filtered views and granting permissions to views or a single website (or Property), which is really useful. With GA4 the View level has disappeared.
Dashboards
Whilst there are workarounds there is no direct replacement for Dashboards, one of the most popular reporting tools in GA3
Page Speed Reports
Currently, there are no page speed reports in GA4.
So…Should You Use GA4?
If you have a new website or are not yet very familiar with Google Analytics, then you should use GA4 - there is not much point in learning GA3 now!
However, if you are already using GA3 and have it set up properly, we would not recommend using GA4 as your main website reporting tool just yet - at least until Conversion Rate is available (not available at the time of writing).
Although GA4 is out of Beta now, it still has missing reports and metrics which may well become available in the near future.
However, we would recommend that you set up GA4 to run alongside GA3. (Google has announced that it will be sunsetting Universal Analytics as of 1st July 2023)
If you set up GA4 alongside GA3, you can get comfortable with the new interface, the new metrics and dimensions and the customisation features, whilst still using all the reports of GA3 that you love and know.
What to do next
If you're considering, or have made the jump to GA4, and want to understand how to use it to understand your users, traffic acquisition and what people do on your website, take a look at our GA4 Training courses. These are ran as public scheduled courses or as private/ in-house courses.
If you have decided to stick with GA3 but want to know how to use it to drive your business forward? Take a look at our Google Analytics Course or contact us to discuss a private course.
If you want to have a go at setting up GA3 and/or GA4 but need some assistance, click here to get in touch with us or call 0161 226 6032.