Quick Tip: Filter your own staff & home workers In Google Analytics
26 Mar 2020
Updated for March 2020. Original Article April 2018
As more and more people are working from home, especially with the recent COVID-19 pandemic forcing people to work from home, it's important to ensure that your Google Analytics data is accurate. 
Why would this affect your Analytics traffic? Well, people working from home may be checking the company website for updates, to get details etc, all from their home IP addresses, so you may notice an increase in traffic.
Make sure your the data you're seeing is accurate by filtering out these IP addresses. Don't know how to? Read on below...
How to Filter Out Traffic from Specific IP Addresses
Ensure that the data you are seeing in Google Analytics is accurate by filtering out traffic from your home or office IP especially if you work in a large office or if you regularly use your website as a reference.
You should also consider removing visits from your designers, developers and other agencies - so when you are looking at your reports you are looking at real behaviour from customers and potential customers. 
STEP 1
First off navigate to the View you want to apply the filter to then: (Note: You may want to create a Test View to test your filters first)
Then go to Admin > Filters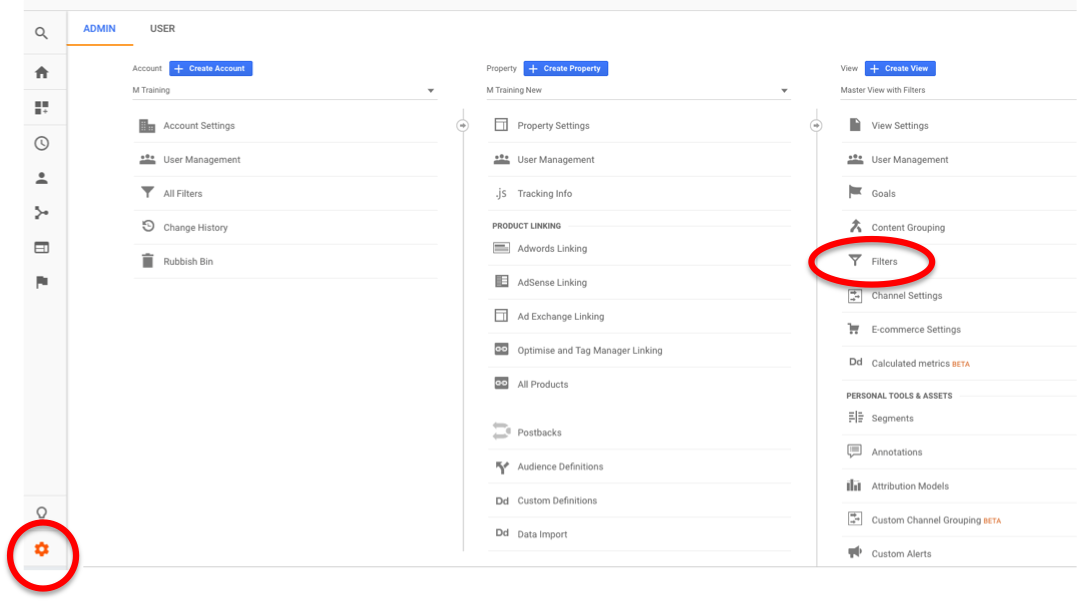 STEP 2
Then give the filter a descriptive name you will recognise "Exclude Office IP traffic" or "Exclude Jan's House Ip Traffic" are good ones.
Make sure the Filter Type selected is "Predefined"
Then from the dropdowns select: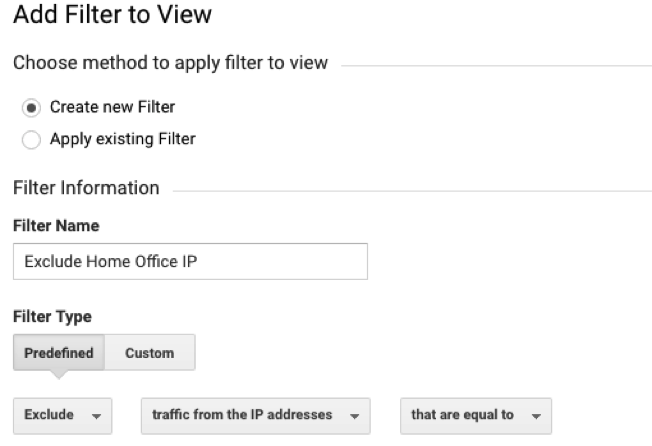 Step 3
When it comes to finding out your IP address, the easiest way is to go to Google and search for the phrase "what is my IP".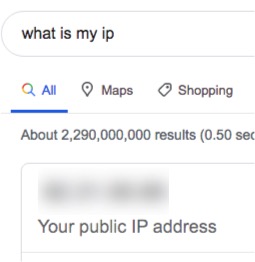 An answer box will appear with a number separated by stops. Highlight and copy this number, go back to Analytics and paste into the IP Address Box

STEP 4
Click Save. 
This filter has now been applied to your view and any traffic data from your IP will no longer be included in any of the reports.
Please note that it won't clean up traffic reports from the past, only reports going forward.
You can get more specific with the IP filter by using Regex if needs be.
Done.
Note: Home workers may have Dynamic IPs
However, your home workers may have dynamic IP addresses, which means their IP address may change regularly.
Even though an IP address is "dynamic" people tend to think that this means your Internet Service Provider (ISP) is constantly issuing a new IP address every time you go on line. This was the case when we were on dial up systems that required a unique connection between the ISP and modem, but this has not been true for a long time.
These days ISPs don't change the IP addresses that often (perhaps every 6 to 9 months).  So you should try and filter out home workers but it is worth spending a few moments to find out if they have a Dynamic IP and if so get them to check it every few months or so to see if it has changed.
To determine if a PC's IP is static or dynamic follow these steps.
Open the Command Prompt by searching CMD from the search box in your Task bar.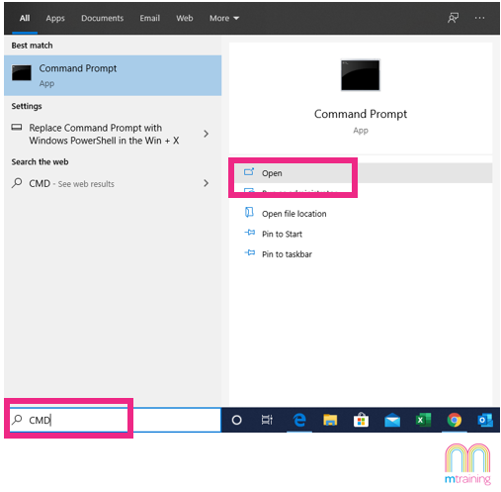 Type ipconfig /all.  Then look for the Ethernet connection listing.  Find the IP Address line and this will give you your currently assigned IP address.  Next, look at the DHCP Enabled line in the same section.  If DHCP Enabled is set to 'Yes', you have a Dynamic IP Address.  If DHCP Enabled is set to 'No', you have a Static IP Address.
Next look for the Wireless connection listing.
The example above shows Yes for both, so on this PC the user has a Dynamic IP.
If your key website editors have Dynamic IPs you could ask them to check it every few days to see how often it changes.  If it changes a frequently you may have to accept that you can't filter this user out but most of the time this isn't the case.
Want to learn more about Google Analytics? Take a look at our 1 day Google Analytics courses in Manchester, Liverpool & Leeds and Online.