Top 12 Northern Digital Marketing events 2019
15 Apr 2019
Digital Marketing Events Up North 2019
Digital Marketing is constantly evolving. Therefore, it is important to keep developing your skills, stay on top of the latest trends and ideas, and network with your peers.
Don't feel like going to London? Whilst many of the largest events in Digital Marketing involve a trip to the capital, there are plenty of great opportunities up North.
Here is a list of some of the top industry events coming up a little closer to home.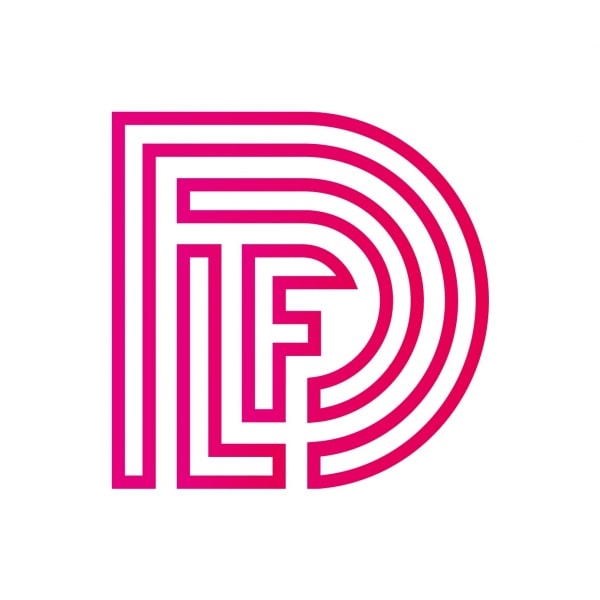 23rd April – 3rd May 2019 - Leeds
An open platform event, Leeds Digital Festival has over 200 events taking place in a little over a week. Venues across Leeds will be playing host to a variety of workshops and seminars.
Because any company or individual can host an event it has led to a truly diverse festival schedule. There are so many free events taking place, it would be easy to just decide to go for the whole week. But that is the bonus of Leeds Digital Festival – you really do make your own schedule.
With so many events on offer, the danger of this festival is missing out. 'Introduction to Intellectual Property', 'Agile Hacking: Designing for Transformation', 'Code in the Dark', or even time management with 'Hack your 9-5', we would recommend putting some time aside.
27th April 2019 - Birmingham, Manchester, & Nottingham
On the 27th April over 260 locations across the world will be coming together for Azure Bootcamp 2019.
This global training day is all about Microsoft's cloud computing service Microsoft Azure. Venues from Manchester to Perth, Australia, will be hosting a free 'deep-dive' training day on all things Azure #GlobalAzure

3RD

 

MAY 2019 - LEEDS
Want to meet other people as excited by the user experience as you are?
This Leeds based 'camp' is all about UX. Billed as suitable for pros and rookies alike, workshops include topics on design, psychology, strategy, and useful tools.
In keeping with NUX philosophy, the day is as much about sharing ideas and knowledge, and meeting like-minded people.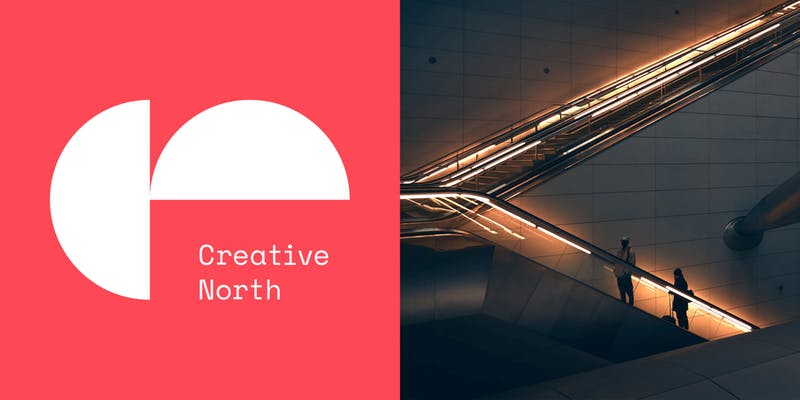 7th June 2019 - Manchester
Creative North is an annual Manchester-based event for the digital and creative industry, with the aim of giving delegates actionable take-aways.
Experts in copywriting, content marketing, media and technology are lined up for what promises to be an intensive day made up of learning.  
If you are interested in the new trends and technologies, or in finding new ways to reach your audience, this event is for you.

8th June 2019 - Manchester
Pitching itself as an 'unconference', this free event promises to provide a unique learning experience. Returning to Manchester for the second time, MeasureCamp is a peer-to-peer conference that has taken place all over the world.
The premise sounds like it has the potential to be chaotic; the schedule is created and curated on the day by attendees, allowing participants to run their own 'sessions' whether it be a presentation, debate, or even a gameshow.
It sounds a little bit quirky, maybe even wacky, but MeasureCamp London earlier this year sold out. Tickets for Manchester are proving to be incredibly popular too, being released in stages. With over half the tickets gone already, the next staged release will be 16th April.
We'll be taking a chance on this one- maybe we'll see you there?

12th June 2019 - Manchester
Held in Manchester City Centre at the Royal Exchange, Camp Digital 2019 promises to deliver inspirational presentations, practical workshops, and even an awesome after party.
Industry experts have stepped up with an interesting and diverse program. 'Democracy is a Design Problem', 'Designing for Service Failure', 'The Death of Intent' are just three of the workshops and keynote speeches on the schedule.
Worried you'll miss or forget something? Camp Digital will provide access to videos of all of the sessions afterwards.
Whilst a little pricey, it is a jam-packed two-day event, and definitely something you should consider finding room in your budget for.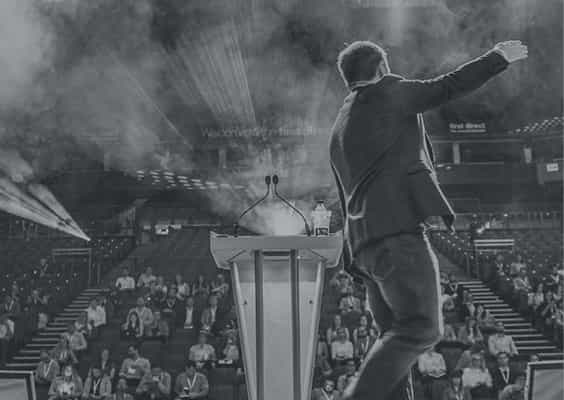 20th June 2019 - Leeds
'No sales pitches – just actionable advice'. This is the tagline for SearchLeeds 2019.
The conference promises to be the biggest search marketing event in the North of England. Looking at the stats so far, we wouldn't disagree; taking place at First Direct Arena, Leeds, this one-day conference has 4 stages, 29 speakers, 48 'practical talks' to choose from, and over 1,500 delegates to pick from.
 Technical SEO, PPC, Analytics, On-site Content are among the many topics on the agenda.
 This is probably an event you will want to plan carefully to make sure you get the most out of the day, but it is a free event with a lot to offer.

20th June 2019 - Wigan
This 1 day conference focuses on all things social media.  Not sure you're making the most out of your time on Instagram and Twitter? This is the conference for you.
Experts will be talking about the latest digital and social media updates including scheduling, membership marketing, podcasts, and chatbots.
This free event is comprised of a combination of workshops, seminars, and exhibitors, and a great opportunity to meet new people whilst learning.

3rd July 2019 - Nottingham
Nottingham Digital Summit is a cool hybrid event; fundraising through training.
Taking place in the heart of Nottingham at The Nottingham Playhouse and Albert Hall, this one-day event promises to update you with the latest in marketing expertise.
On the agenda are speakers from Adobe, BuzzSumo, Google, Hallam, Jaguar Land Rover, Saint Gobain, State of Digital, VirginMedia, WIRED, and more, all ready to share their latest insights.
An interesting addition to the event is the free 'digital marketing clinics'. The clinics give you the opportunity to sit down with an expert to discuss your business' marketing needs.
Whilst this isn't a free event, it is certainly reasonably priced for what you get. The £50 ticket even includes a free lunch, ice cream, and after party (and a Google goodie bag). To top it all, the money goes to charity. So why not be charitable and get upskilled at the same time?

4th September - Online 
This is a unique event on our list in the conference is completely online.
Teaming up with London based DigiMarCon UK, Liverpool Digital Marketing Conference is bringing delegates live streams of all master classes and general sessions.
The line-up this year is all about developing your audience, and finding ways to make the most out of your marketing efforts.
The topics included are too vast list but include User Acquisition, Product Marketing, Digital Strategy, Data Science, and Conversion Rate Optimisation.
The biggest bonus of this online event is that you will receive 1 year online access to all of the conference presentations.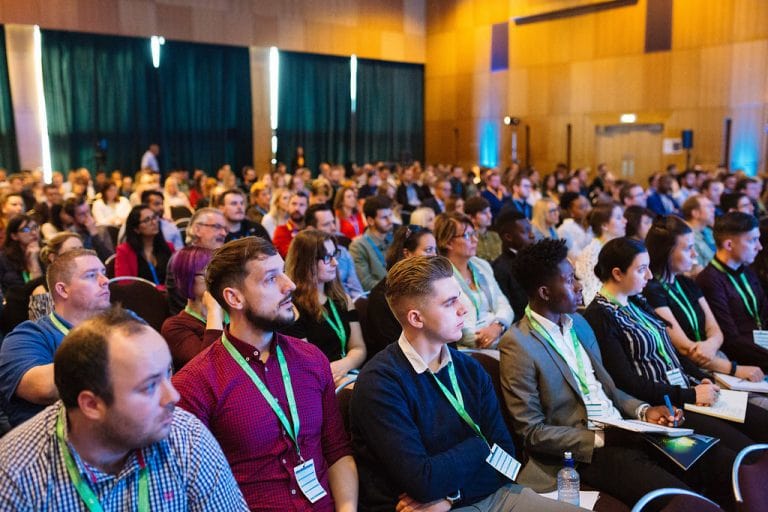 11th September 2019 - Manchester
Benchmark Search & Digital Conference is a little bit different to the other events on our list. This conference is designed exclusively for Senior in-house marketing professionals.
Featuring top-speakers such as Arnoldo Cabrera (Global SEO Team Leader, Ikea), Sabrina Garufi (Agency Development Manager, Google), and Danny Denhard (Director of Growth, JustGiving), the well thought out programme is designed to give senior marketing professionals actionable and practical advice.
Tickets are free, but places are limited. To apply for your place, visit the website.

30th September 2019 - Nottingham
Looking for a marketing event that will help you fill in your knowledge gaps? MarketED.Live is all about giving you the expertise you need to create more sophisticated strategies going forward.
As the conference is in September the details are still being confirmed, but so far SEO, Facebook Ads, Audience Segmentation, and Social Interaction are all on the agenda.
Personally, we like the sound of 'increasing profit from your existing audience by 'reading their minds'' from Audience Segmentation experts Rob Temple & Kennedy, Founders of ResponseSuite & Hosts of 3 Marketers Walk Into A Podcast.
Early Bird tickets are on sale, and it's definitely an event we will be keeping our eye on as they continue to add to line-up.
Admittedly, London still plays host to the majority of digital marketing events, but as the list above proves, there are some really exciting events happening up north too.
No matter your budget or your expertise there are appropriate, fun, and interesting learning experiences available.
Will we be seeing you at any of these events?
For more bespoke Digital Marketing training, take a look at the range public and private courses we have available, or contact us at info@mtraining.co.uk.